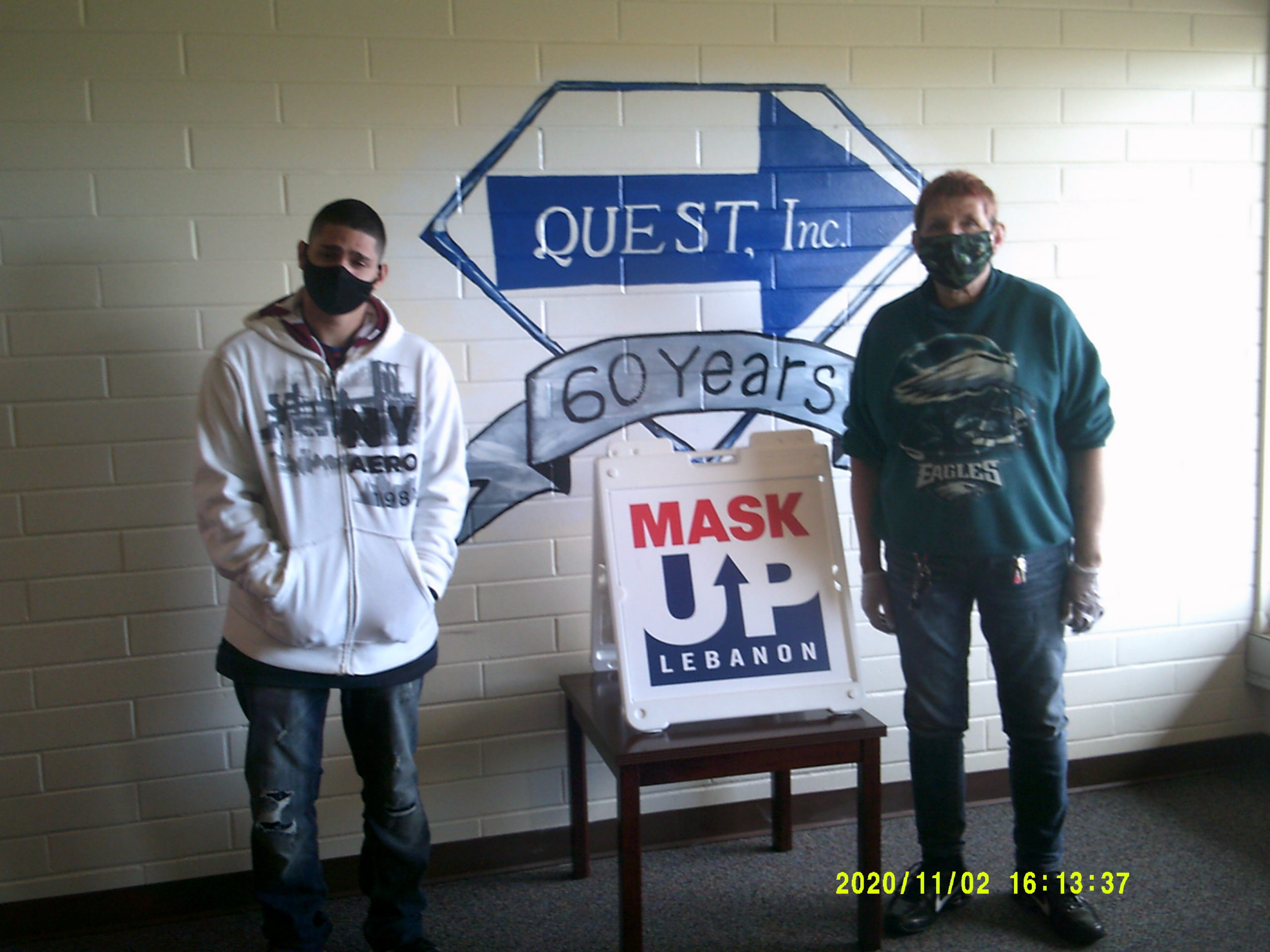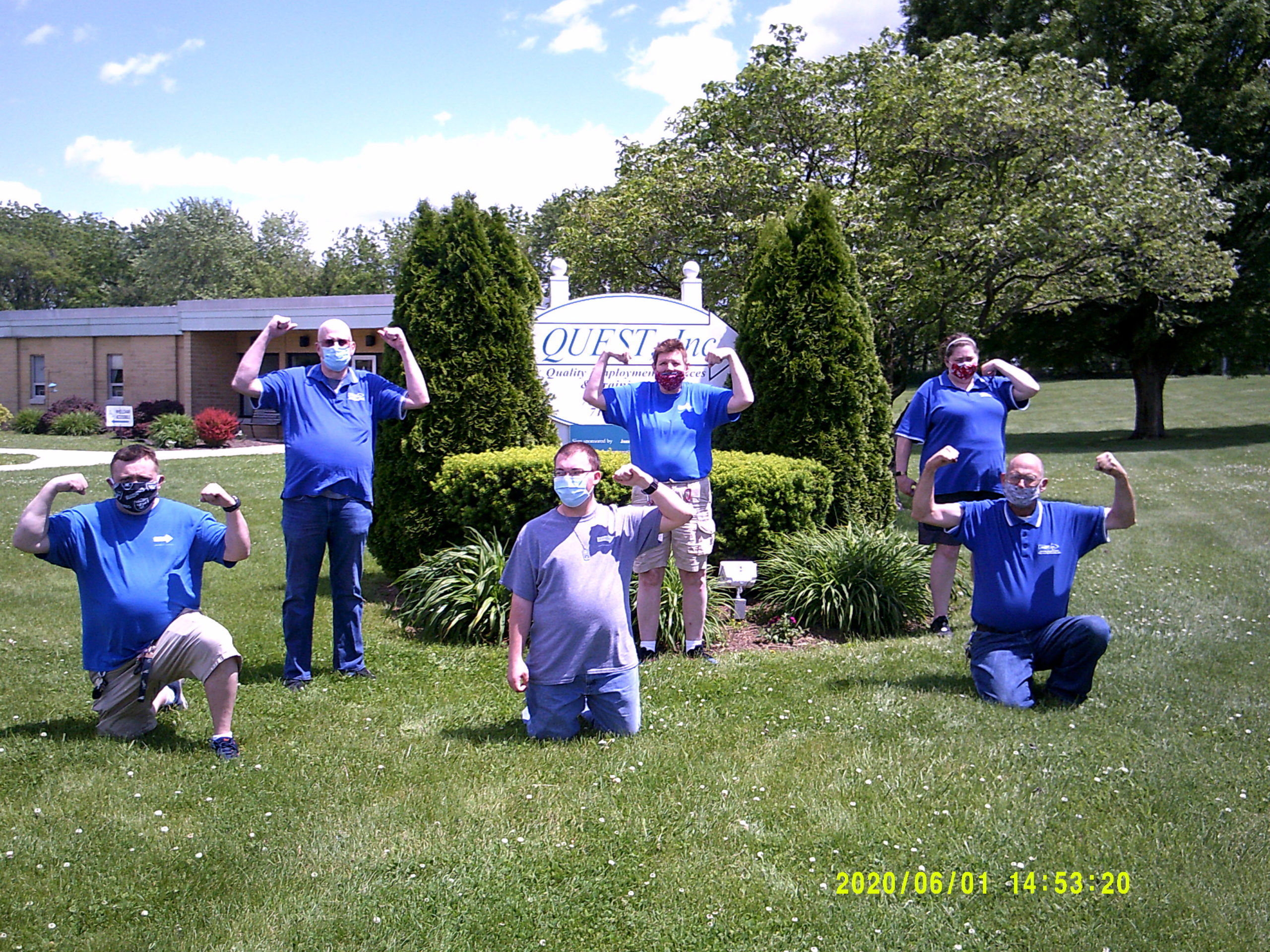 The Essentials
During the past year, the Janitorial Mobile Work Crew has faced a lot of challenges. While the nation was battling Covid19 and speaking of essential employees, our janitorial staff was on the front lines, in the seldom mentioned field of custodial work. They were sanitizing, cleaning and keeping the virus from spreading at the various sites that QUEST, Inc. has contractual agreements with as well as within the QUEST, Inc. facility.
Working through various closures, schedule constraints, and increasing demand on job responsibilities, our Janitorial staff persevered.  As Bambi Beard, PT Janitorial Supervisor said recently, the most challenging aspect of the past year was, "Dealing with Covid19, but I wore my mask and kept coming to work." Her thoughts are mutually shared by many on the janitorial team.
Despite the challenges of the past year, the Janitorial Mobile Work Crew is like a family within the QUEST, Inc. family. They strive to support each other, encourage each other and maintain positive attitudes. The supervisors, David Kreiser, Janice Robles-Morales, and Bambi Beard, juggled fulfilling contractual agreements, sudden schedule changes, all the while still supporting and training individuals to learn custodial skills and become successful in future competitive employment.
Although the crew is not in the QUEST, Inc. building for much of the day and their activities often take place behind the scenes, their contribution to QUEST, Inc. and the individuals we serve is never overlooked or unappreciated. They are truly an essential facet of the QUEST, Inc. family.  We can only deliver the services we offer safely and in a healthy environment with all their hard work, dedication and tenacity. We want to take the time to recognize their vital contributions.  We truly appreciate everything the team is able to accomplish every day.
HELP WITH FIGHTING AGAINST THE COVID -19 VIRUS!!!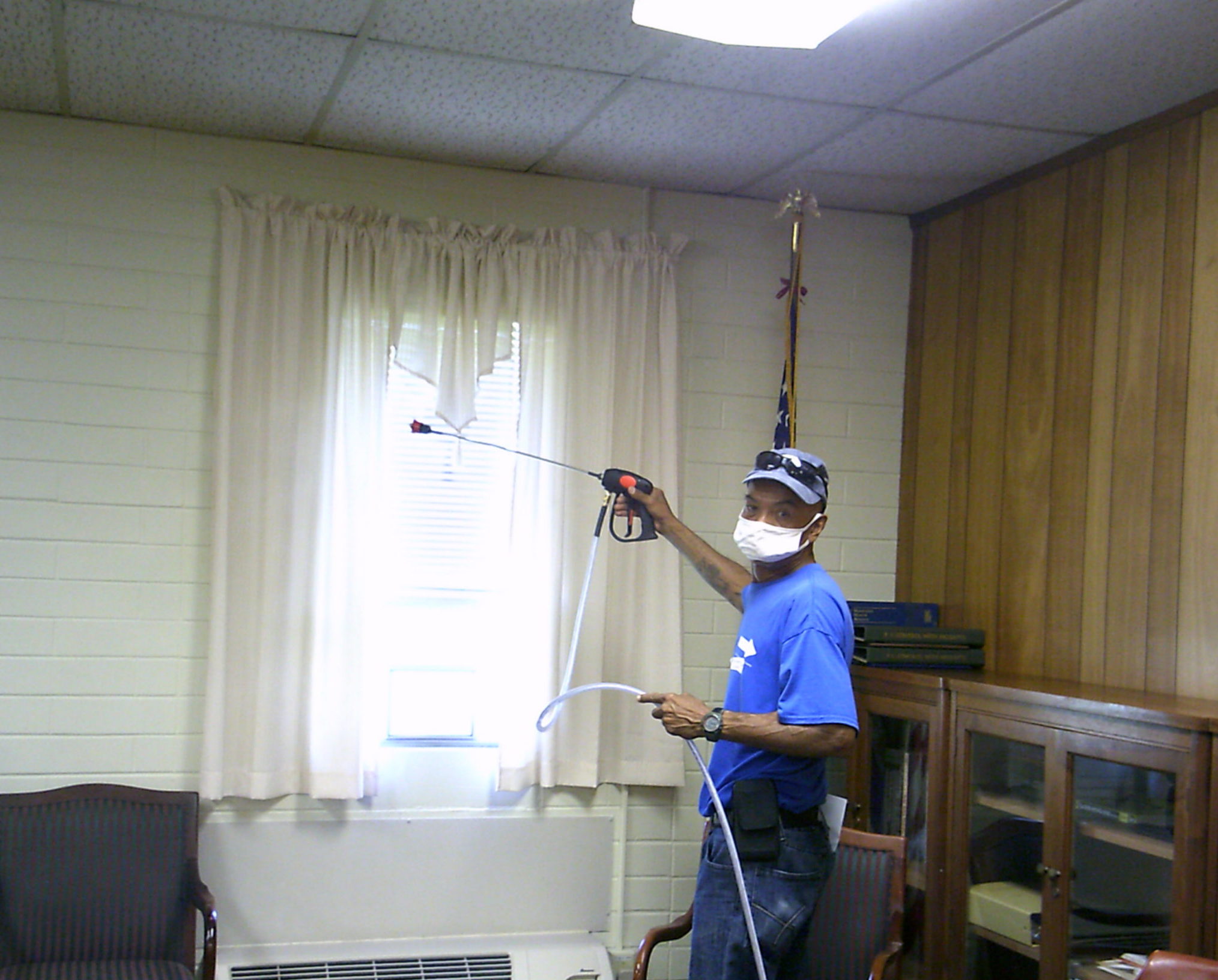 QUEST Inc. is proud to announce the launch of our Disinfecting Misting System available to all businesses, hospitals, assisted care facilities, processing facilities, schools and public facilities!!  Protect your workplace with the ultra-fine mist disinfectants and sanitizers. The products are COVID-19 virus effective.  Our trained staff will provide one application or scheduled weekly or monthly services as requested. Please call our office at 717-273-8118 and ask for Hollie Manwiller to request further information and schedule an onsite tour to obtain a price quote for your service.
Happy to host a COVID Vaccine Clinic on February 11th for our community