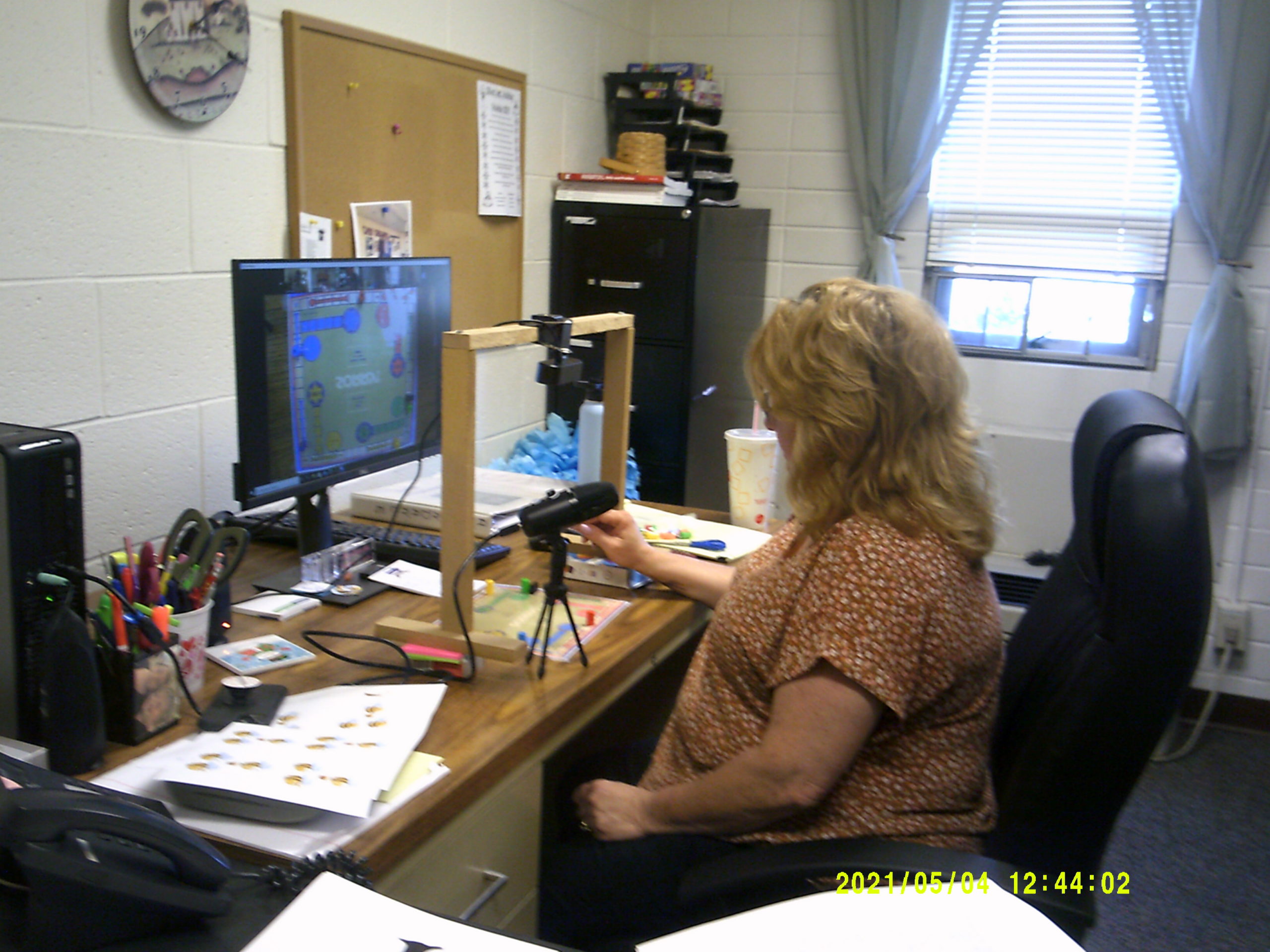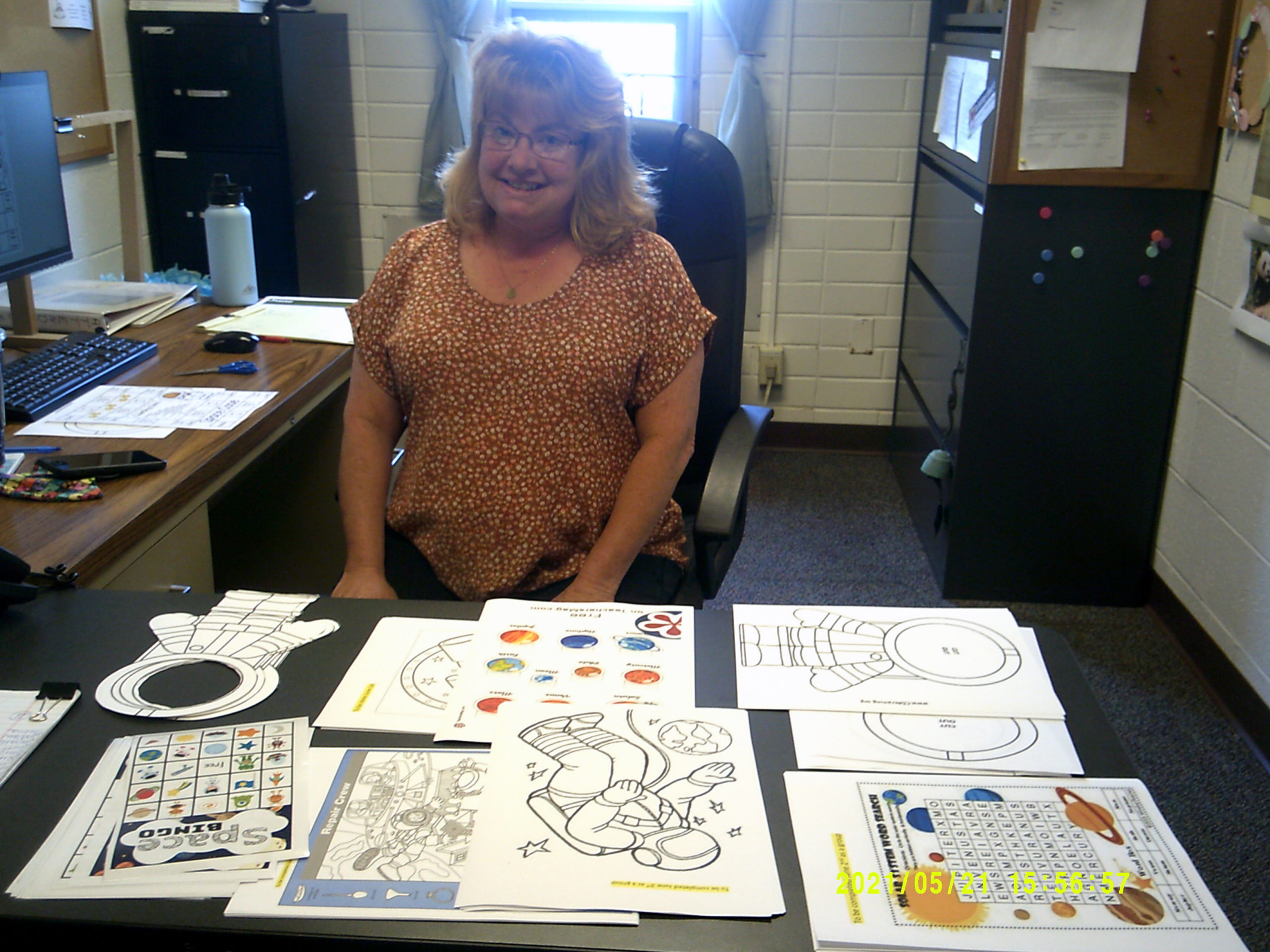 Commitment Blends with Creativity
The pandemic posed many challenges over the past year to multiple agencies. QUEST was no exception. However, due to the creative flexibility of our staff, we adapted to meet those challenges and overcame them. Marsha VanOverbeke, QUEST's Day Services Coordinator is an exceptional example of QUEST's commitment to individuals we serve, blending with creativity to meet their needs.
She began a virtual program for our individuals when the day program facility had to close. At first, it seemed like a daunting task to start from scratch. "When presented with the idea of doing services via Zoom, I was overwhelmed at first," Marsha recalls. "I started out with two zooms per day. I was scared and nervous, but found my way." The virtual program started with a Health Matters Program and 2 to 3 activities afterward.
By the end of two months, Marsha created an entire program with weekly themes, stem projects, games, and craft activities. After completion of courses in American Sign Language through Palmetto Goodwill, Marsha added an ASL class to the virtual program. "We now have so many clients on the zoom, we need at least two other staff on it daily for three hours," Marsha explains.
Marsha creates packets with all the supplies needed for the theme she is covering and her staff delivers the packets to individuals. They are free to choose whatever they wish to do. Most log on to zoom as soon as the meeting opens and remain the duration of the day. They see their peers and interact with each other and staff. The benefits have been tremendous and we see the positive impact it has had on them. To date, our regular attendees have learned 125 words in ASL and use signs when communicating on zoom during other activities.
When asked about the progress of the Virtual Program, Elizabeth Hershey, Quality Coordinator said, "I think Marsha has gone above and beyond anyone's expectations for it when it was first discussed in November. She has kept people engaged and they keep coming back."
As evidence of that, some of the individuals who participate have created their own organized areas within their homes for Virtual Program. One individual showed us his desk set up, bulletin board with his completed craft activities and folders for the activities and games that come in the packets. With a smile, Marsha states, "I find this so rewarding and gratifying. It just makes my entire day and all the work worth every minute!"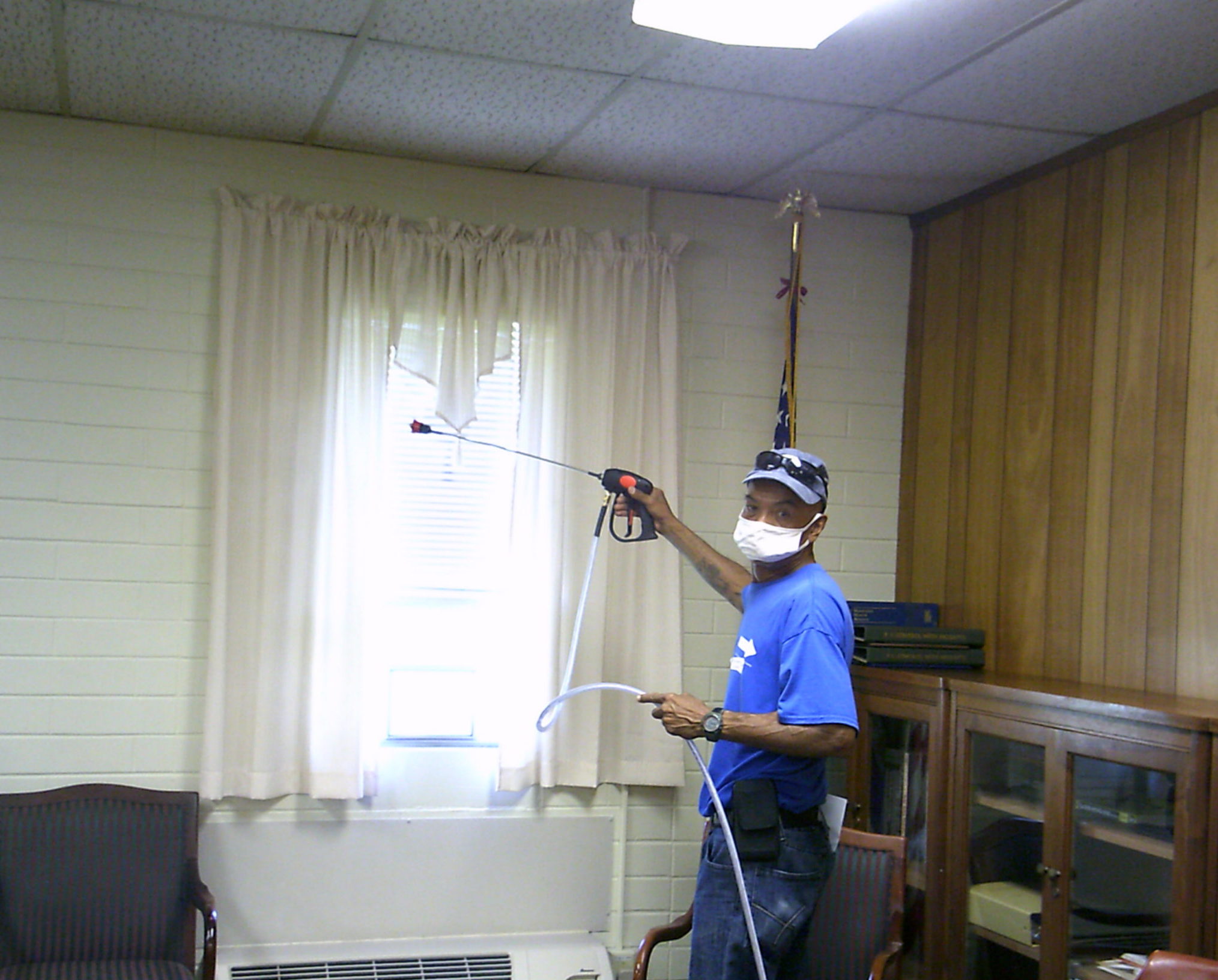 HELP WITH FIGHTING AGAINST
THE COVID -19 VIRUS!!! 
QUEST Inc. is proud to announce the launch of our Disinfecting Misting System available to all businesses, hospitals, assisted care facilities, processing facilities, schools and public facilities!!  Protect your workplace with the ultra-fine mist disinfectants and sanitizers. The products are COVID-19 virus effective.  Our trained staff will provide one application or scheduled weekly or monthly services as requested. Please call our office at 717-273-8118 and ask for Hollie Manwiller to request further information and schedule an onsite tour to obtain a price quote for your service.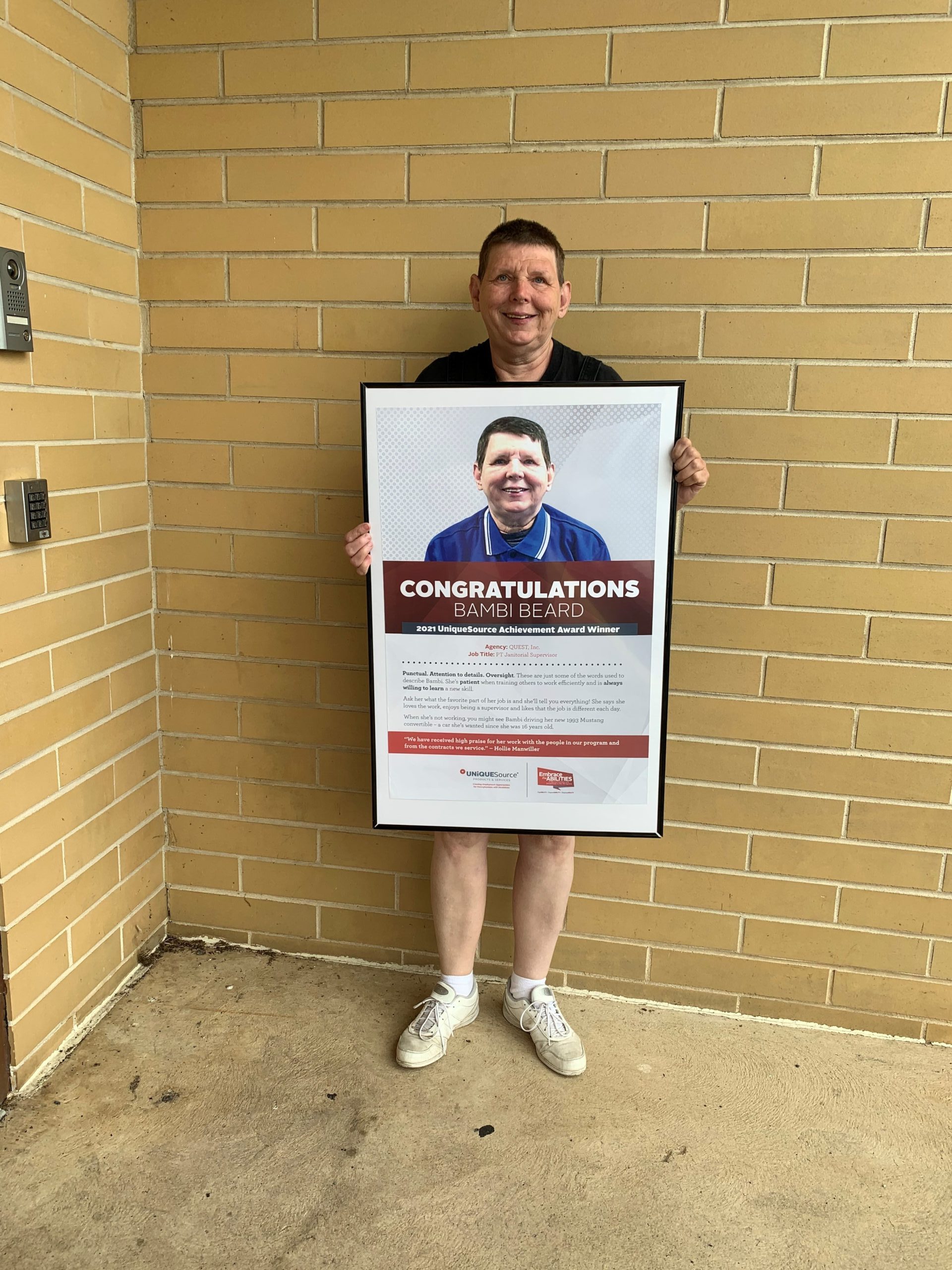 Dedication and Recognition
It is with great pride, that we announce the winner of the 2021 Unique Source Achievement Award Winner, Bambi Beard, PT Janitorial Supervisor. Bambi has been with Quest Janitorial since August 2017 and in that time she has grown in her employment and was promoted to PT Janitorial Supervisor.
During the past year, Bambi has demonstrated flexibility, dedication, and a desire to grow in her current position. With all of the challenges of the past year, she rose to the occasion, met those challenges and surpassed expectations and always with a positive attitude and demeanor. When asked about the biggest challenge she faced this past year, she said, "Dealing with Covid19, but I kept coming to work and wearing my mask every day."
From meeting changing schedule demands to learning new job duties and intensive trainings, Bambi has been an employee who exemplifies Quest values and mission. Bambi often says, "I love my job!" with a smile on her face.
When asked about her work, Dave Kreiser, Janitorial Co-Coordinator said, "She's great with participants. She relates well with them and is really good at teaching skills." He added that she adapts teaching strategies for each individual, as needed.
"I really like working with everyone. Even when it's a stressful day, I just love my job." Her joy and enthusiasm impacts her co-workers and participants. She is an integral part of the Janitorial Mobile Work Crew team. Congratulations, Bambi!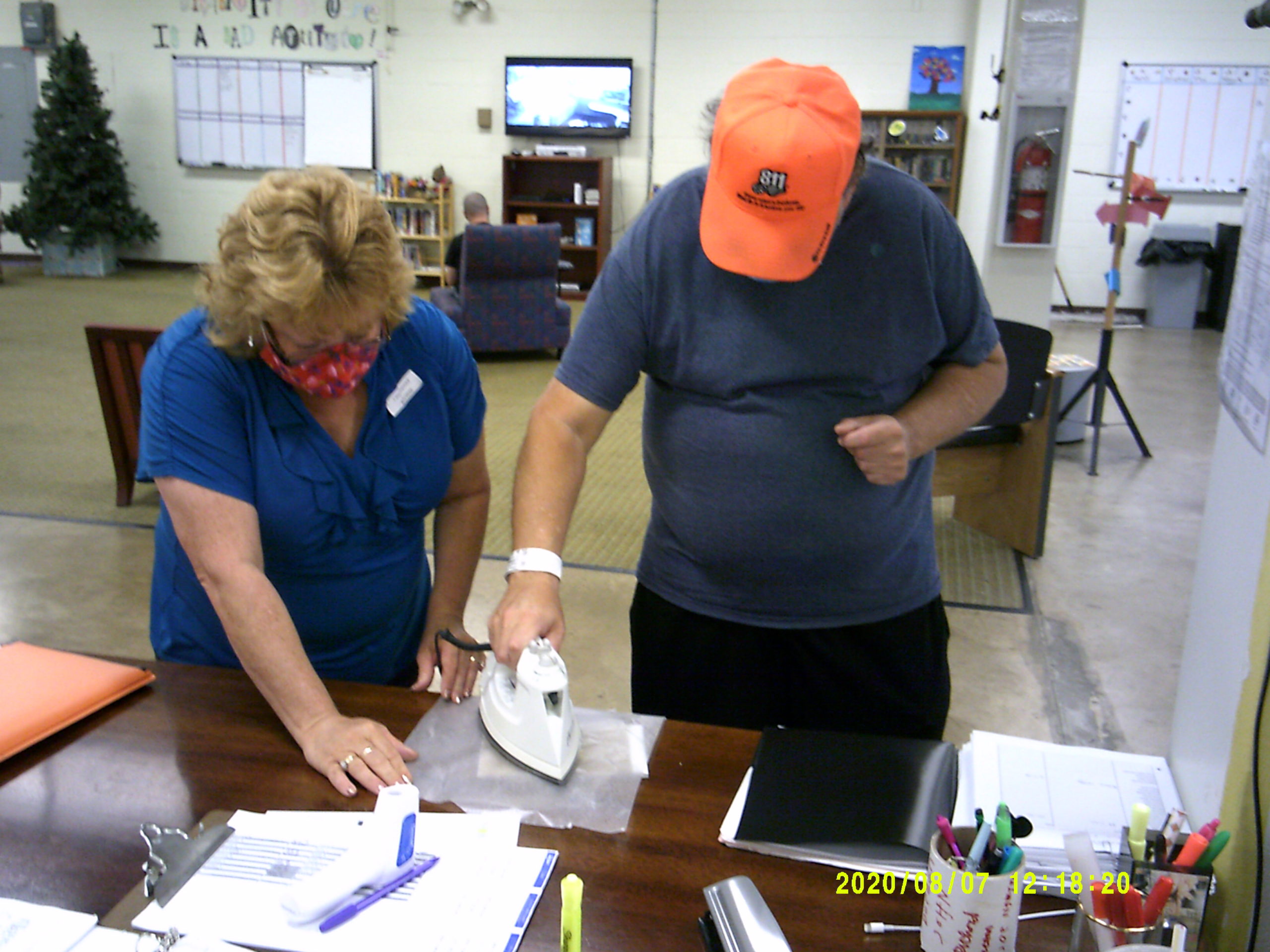 QUEST, Inc. Adult Training Program
The QUEST Inc. Adult Training Program Provides services to individuals diagnosed with development and intellectual disabilities. Our ATF program began operating in the spring of 2013 in order to meet the growing needs of individuals in our community. Our program focuses on the basis of everyday lives and self- determination while providing a safe, supportive and team based environment.
The ATF's newest initiative is community integration which includes community awareness, safety and social development. We work on increasing the individual's independence and their ability to build relationships within the community. This is in the hopes that these relationships may play a role in future employment goals and desires of the people we support.
We provide services to a wide range of functioning levels and will adapt the program to meet the needs of the individual. We will provide the services necessary in order to meet individual needs including but not limited to sensory concerns, motor skills, personal adjustment and social skills. The program promotes and places an emphasis on building relationships within the program and throughout the community.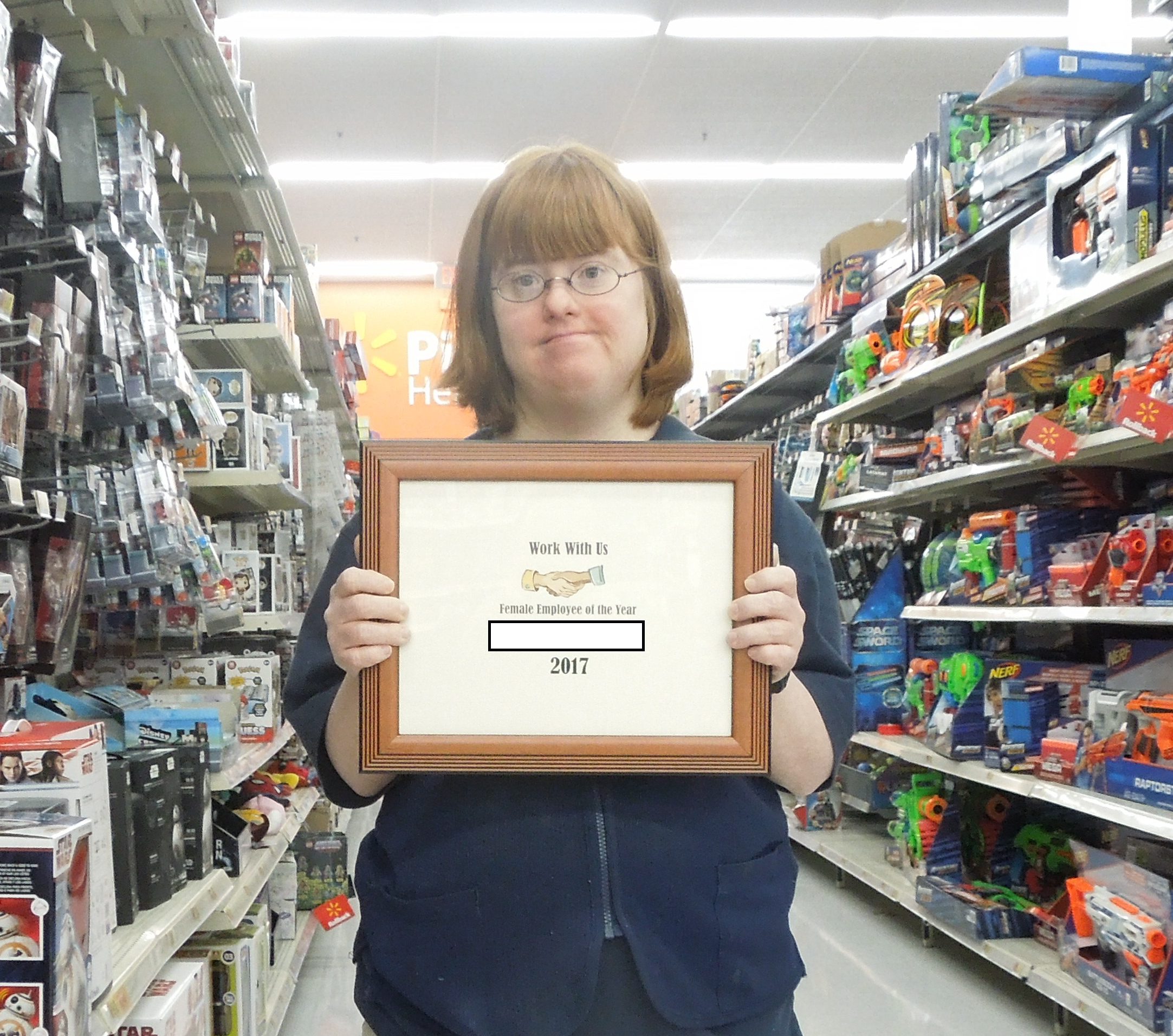 QUEST, Inc. Employment Services
QUEST Employment Services offers not only supports to people with disabilities but we are a service to the business community by working to fill the needs of employers. A full complement of services includes: Community Based Assessments,
Identification of Individual Strengths, Assistance finding the right job match or helping to create a job through Customized Employment, Assistance in completing applications and interviewing, On the job training and support, Support to maintain successful employment & Re-training as needed.
Benefits to the Employer include: A lower absenteeism and lateness rate, Dependable and reliable workers, Applicants who are pre-screened, On-site training and support by experienced employment specialists (ACRE Certified), Staff sensitivity training available to all companies & Services provided at no cost to the employer.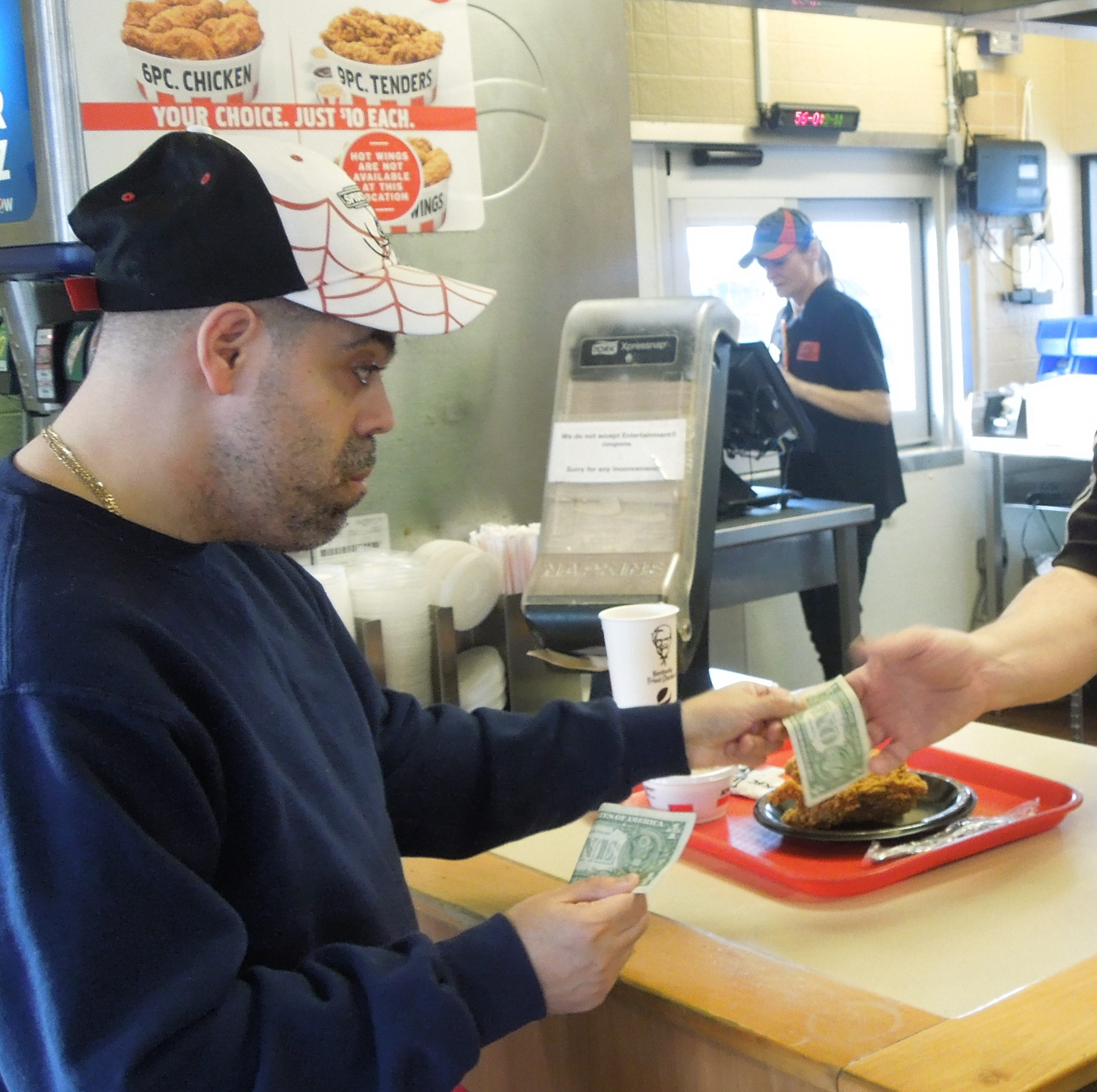 QUEST, Inc. Home and Community Habilitation Services
Assisting individuals to reside successfully in home and community based settings is provided by a one to one (face to face) by acquiring and maintaining and improving the following skills: Self-Help, Domestic Socialization and Adaptive skills.
QUEST, Inc. Home and Community habilitation supports people with many different goals and outcomes including: Volunteer positions, Learning How to Complete Household Chores Independently, Health and Wellness Goals, Socialization, Building and Maintaining Relationships, Participating in Community Activities, Traffic Safety and Transportation in the Community and Accessing Community Resources and Centers.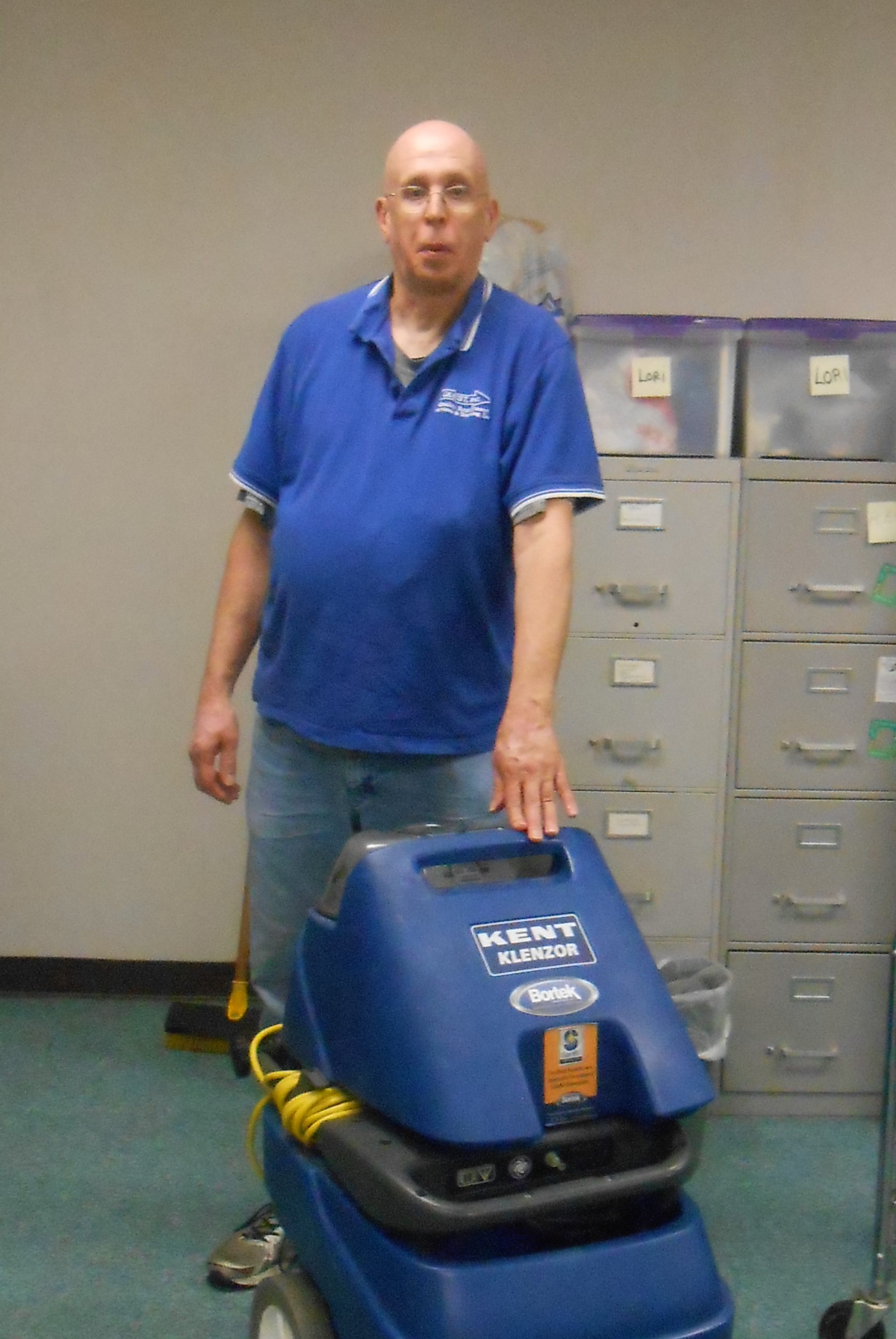 Janitorial
Private & Commercial. One time or Seasonal.
FREE Estimates.
Current contracts include Federal, State and Local Business customers.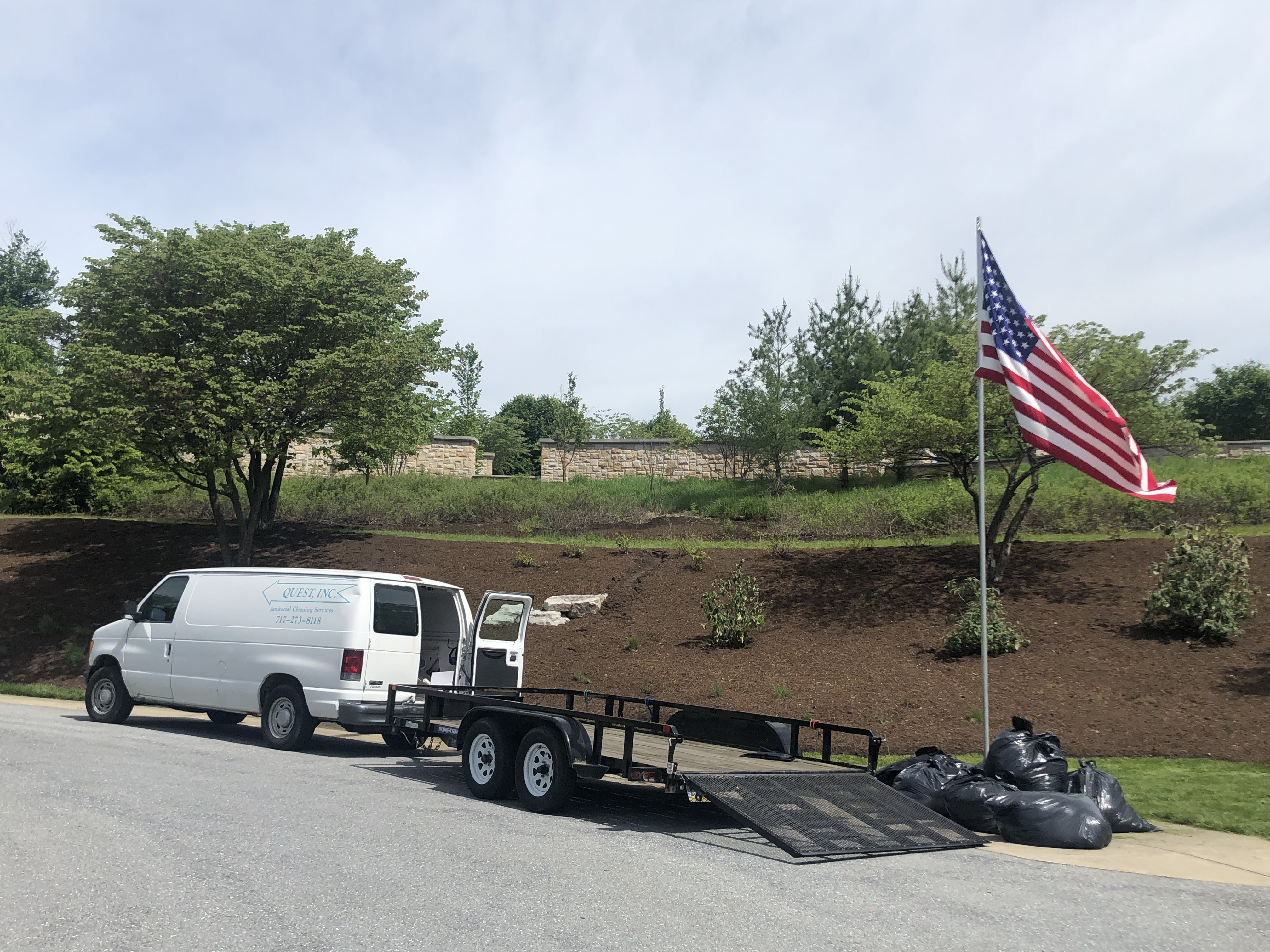 Lawn Care
FREE Estimates & Evaluations. One time or Seasonal.
Lawn Mowing & Sweeping, Raking & Edging, Shrub Trimming, Weeding & Mulching, Leaf Removal, Weather Cleanup, Planting, Fertilizing and Watering
Current Contracts include Federal, State & Local Business & Residential customers.