QUEST, INC was a proud and grateful recipient of a donation from the Leadership Lebanon Valley Class of 2022 on January 10th, 2023. This year's class raised money in excess of the class expectation and chose three agencies to receive a donation while giving back to the Lebanon Community. Amanda Sweitzer was a graduating class member this year and is a participating member of the QUEST, INC Board of Directors. At graduation we were also informed that Members First Credit Union would be matching these donations to the community agencies.
QUEST congratulates this year's emerging leaders!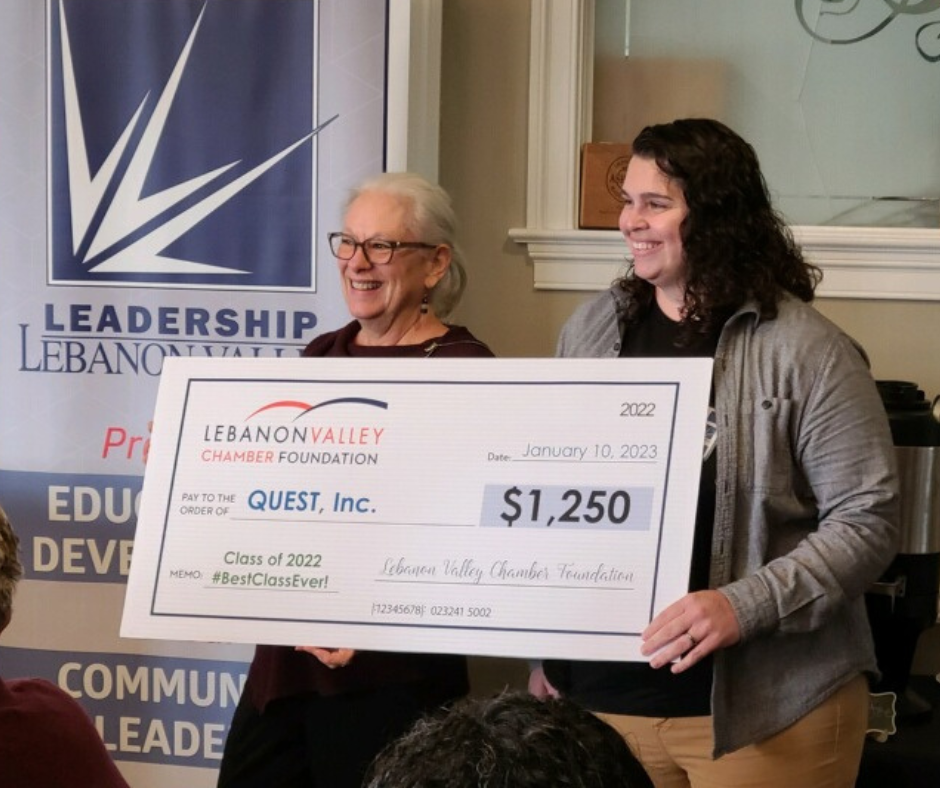 Come and join the fun at our 15th annual Basket Bingo!