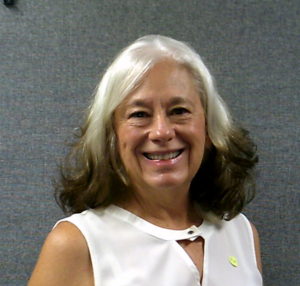 CONTINUING TO DO THE GOOD WORK
DO ALL THE GOOD YOU CAN.
BY ALL THE MEANS YOU CAN.
IN ALL WAYS YOU CAN.
IN ALL THE PLACES YOU CAN.
TO ALL THE PEOPLE YOU CAN.
AS LONG AS YOU CAN.
                    By John Wesley
The last several months have been incredibly challenging and that is an understatement. Non-profit work has never been for the faint of heart and we have been called upon during these trying times to continue to "do good". We have added "uncertainty", "political upheaval", "civil unrest", and "zoom fatigue" to our agendas. We still continue to wake up every day ready to "do good" in every manner possible. Our business never really closed. We provided virtual services and were part of the Essential work force in our community. We adopted health protocols to protect ourselves, our clientele and the public. We pivoted our business model and navigated the "COVID Seas". We have always felt we were trail blazers moving forward with creativity and adaptability and we were ready to meet the challenges ahead.
During the pandemic we have certainly felt the "pinch" with fewer resources available to carry out our work. Our fundraising was at a standstill and that made this a worrying time. But it has also been a time of opportunity to reimagine who we are and what we can do to make our organization better in the process. We will focus on 4 major important interconnected areas: impact, people, finances and the community. We are evaluating the impact we want to have and how those new goals will be best delivered in a non Covid environment. People are our most important asset and we look to prioritize professional development and continuous learning to be much more able to adapt as the world around us continues to change. Needless to say, in reimagining our organization and in a struggling economy we will need to develop an intentional revenue strategy.  We will continue work with our trusted partners and spend time cultivating those very important relationships. Our community is integral to the work we do here at QUEST, Inc. Working collaboratively with other non-profits in the Lebanon area has and will continue to be part of the landscape we will explore as we move to better focus on our mission and better serve our constituents as we "continue to do the Good Work" this coming year.
Warmest Regards,
Verna Morris
Executive Director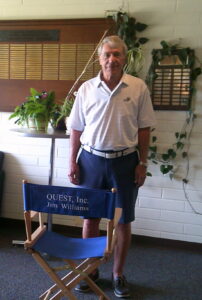 Message from the
President of the Board
Jim Williams
Our fiscal year ends on June 30, 2021. The past year has again been a difficult year for QUEST and the individuals we serve. Over the past 12 months we experienced numerous starts and stops due to the PCR rate in Lebanon County. Our ATF Day Program shut down in December 2020 through mid-March 2021. We again had to close the program down from the end of March until June 7th.  During the periods of shutdown, we offered Virtual Zoom and one on one services. Our janitorial services were also impacted and were sporadic throughout the year depending on customer requests and opening of our building. Employment and Habilitation as well as Lawn Care services were minimally affected.
The financial impact to QUEST over the last fiscal year amounts to a revenue short fall of 14% which was mostly offset by 10% in expense reduction and COVID relief funds/grants, most of which will not have to be repaid. The net result should be a breakeven year.
The outlook for 2021-2022 fiscal year is for revenues to continue at the 2020-2021 reduced levels. We are concerned about funding for the future. Hiring staff is difficult and wages continue to be under upward pressure. United Way funding has been discontinued for QUEST. We are hopeful that State and Federal funding will increase proportionately. Funding from grants, private donors and fund raisers will again be crucial in the coming 12 months. Please keep QUEST in mind when considering charitable contributions. Visit our website (
www.paquest.com
) and click on the Donate button. Giving Tuesday is coming up in the fall and is also a fine time to support the organization.
QUEST offers options for individuals with disabilities that include specialized occupational training, job placement, employment services, and expanded community integration opportunities. Services include Adult Training Program, Employment Services, Home and Community Habilitation, Janitorial Services and Lawn Care Services.
Verna Morris, Executive Director, provides the organization with strong leadership and continued success. On behalf of the Board of Directors, I want to thank Verna and her staff for their outstanding dedication and performance, especially in guiding the organization over the past year during the pandemic. Without Verna and her dedicated staff, the last fiscal year would not have been a financial and operational success given the COVID disruptions.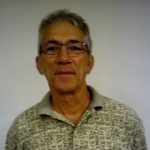 Jeff Edleman retired in 2012 as Senior Director, Business Development from The Hershey Company. He holds a bachelor's degree in industrial engineering from Lehigh University and an MBA from Shippensburg University. Jeff and wife, Ginny split their time between PA and FL, having children & grandchildren in both states, a combined, 5 children and 13 grandchildren. Jeff has served on the board of QUEST for over 30 years.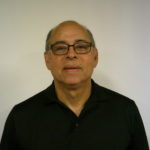 Howard Lee retired from Highmark in April, 2013 after 31 years of varied experience in the Health Insurance Industry. Most recently he held the office of Vice President of Underwriting for Highmark's Health business enterprise wide, overseeing all underwriting activities for the Pittsburgh, Central Pennsylvania and West Virginia Markets. While at Highmark, Howard also served in various roles in the finance, budgets and accounting areas. Prior to his tenure with Highmark he held various Management Accounting positions in Banking (Commonwealth National Bank - 1978 to 1981) and in the Paper Manufacturing industry (Hudson Pulp & Paper Corp. - 1973 to 1978).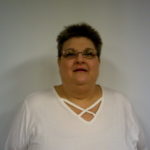 Dawn Shultz is currently serving as the Secretary of the board.  Dawn has been employed by Boscov's Department Store since 1984 and has been in the position of Human Resources Manager since August of 1985. In addition, she taught at the Lebanon Campus of Harrisburg Area Community College in the Continuing Education division from 1990 to 2000. Dawn earned a BS in Business Administration from Shippensburg University and an MA in Human Resources and Labor Relations from Indiana University of PA.  Dawn and her husband, Kenneth, reside in the city of Lebanon.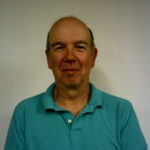 Roger Sands and his family moved to Lebanon from Massachusetts in 1987 to take a position at the VA Medical Center. He retired from the Government in 2007 after a 31-year career. Later, he worked at Gretna Theatre where he was the Director of Development. He and his wife Stephanie live in South Lebanon Twp. and have a son Josh, in Lancaster, a daughter, Cate, in West Chester. and the two most beautiful granddaughters in the world, Emma and Pip.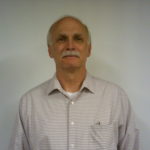 Jerryl Miller Employed at WellSpan Philhaven since 2002 as the Level of Care Director for Family Based Mental Health Services.  Jerryl and his wife Elaine live in Adamstown, PA and enjoy spending time with their six grandchildren.  Jerryl has a BS degree in Horticulture from Iowa State University, an MA degree in Rehabilitation Counseling from the University of Cincinnati and an MBA degree from Lebanon Valley College.  Jerryl and his wife spent 12 years in Latin America prior to moving to Pennsylvania in 1994.  Jerryl enjoys gardening, reading, and spending time with family.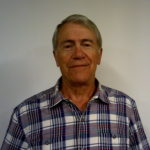 Jim Williams retired in 2012 after 42 years of working in the Bearing and Industrial Power Transmission industries. He has held numerous management positions in Supply Chain, Manufacturing and Product Management. A resident of Lebanon since 2003, Jim enjoys spending time with his wife Terry, playing golf, fly fishing and traveling. Jim has four children; three scattered along the eastern half of the country and one in Utah. He is also blessed with 3 wonderful grandchildren.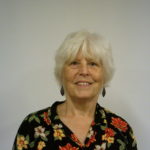 Penny Samuelson is a retired physical therapist. She and her husband of 44 years have enjoyed raising two children and living in this community. Her son lives locally, working for the utility company and is an avid farmer. Her daughter lives in Oakland California. In her retirement she enjoys gardening, quilting and staying active. She can frequently be seen walking her brown Chesapeake Bay retriever or relaxing at home with her more sedate Bulldog.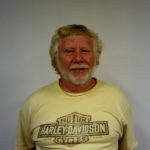 Mark Dutchess and his wife, Dorothy, have lived in the Lebanon Valley since 1977. They have two sons who graduated from the Cornwall-Lebanon school system. Mark and Dorothy have been active in the Lebanon Community including organizations such as the United Way, QUEST, Lebanon Valley Family YMCA, Cornwall Children's Center, Good Samaritan Hospital, Support Connections Lebanon County (SCLC), Church of the Good Shepherd and CQM Athletics. Mark is an avid motorcycle enthusiast and is frequently leading rides with fellow Harley motorcycle riders to scenic vistas all around the country. Mark began his professional career at the former Buell/GE/Marsulex companies in Lebanon and retired in 2018 to enjoy and spend time with his three wonderful grandchildren.  Mark has served on the QUEST Board for over twenty years.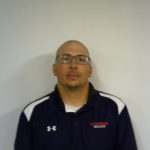 Dan Figueroa has been teaching US Government, Economics, and Constitutional Law at Lebanon High School since the 2003-2004 school year.  Outside of the classroom, Dan has coached soccer on the youth, high school, and collegiate levels.  Currently Dan can most often be found getting into mischief with his wife (Kate), and three children (Tony, Cara, and Annie).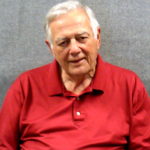 Jim Faren was born and raised in Torrance, CA. He married the former Harriet A. Troutman on October 1, 1966. He graduated from the University of California at Long Beach with a B.S. degree in Finance in 1970. Jim served in the United States Army from 1965 to 1967. He was a practicing Certified Public Accountant from 1975 to 2010.  He retired as a senior partner, owner and manager of Faren Garcia & Garman, PC in Lebanon, PA in May of 2010. He was also a Professional Partner with Raymond James & Associates from 2000 to 2011 and an Investment Advisor Representative from Cantella & Company from 2011 to 2012. He has served on the City of Lebanon Planning Commission from 2004 and was appointed Chairman in March 2018 and serve in that position currently. He is a current member of the American Institute of Certified Public Accountants and a past member of the Pennsylvania Institute of Certified Public Accountants. Jim joined the Board in October 2019.