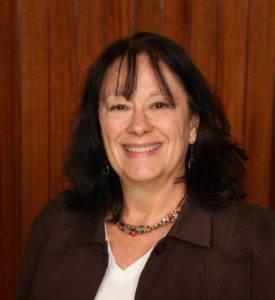 Message from the Executive Director
Verna Morris
Over the past year we here at QUEST, Inc. have been busy with expanded offerings to meet the needs of our participants. We have discontinued the facility based vocational/ industrial program and have focused on providing meaningful day activities which help people find employment in the traditional workforce or have other community based experiences. The services we are providing are based on people's gifts, interests, capacities, and not their deficits. We all want "the good life" and that will more than likely happen if they hold socially valued roles. It is not just about where people go and what they do, it's helping them to develop those valued roles.  Turning an interest or a skill into a socially valued role in addition to paid employment is one of our ultimate goals.  Because the path to living a great story is not without stumbles and falls; it is mired with complications. We build on relationships and "community membership" to increase these opportunities to meet and interact with community members not involved in disability services. We are using our insights from the past to help create our present and future. Our steps for the future are with intention to make new grooves on new trails!  In other words... Our story at QUEST, Inc. is evolving with each and every person we support on their path to establish a deeper connection interconnected in a way that amplifies the meaning of each.  The list of volunteer experiences and opportunities to explore our surrounding communities continues to grow each and every day. We are grateful for the support our community has shown here in Lebanon as our dedicated staff support individuals to visit, tour and engage with businesses of all varieties while helping to empower people every day.
 We work hard to remember –"No matter what the level of your ability, you have more potential than you can ever develop in a lifetime." By James T McCoy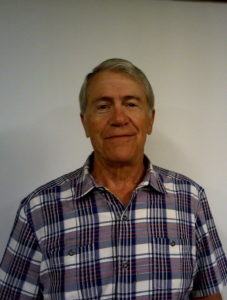 Message from the President of the Board
Jim Williams
In 2019, we celebrated our 60th anniversary. The past year has been one of transition for QUEST, Inc. As of January 1, 2019 we shuttered the facility based vocational/industrial program- (Sheltered Workshop.)  The organization's primary focus is now on providing activities that help people develop employment skills so they may find traditional employment in the public sector or have other community based experiences. This change has resulted in increasing our staffing level to provide the required training programs to prepare people for employment in the community.
At the same time, traditional funding has been reduced which results in additional financial pressure on the organization. Fortunately, we have a dedicated staff that has done an excellent job of cost control. However, funding from grants and private donors will become ever more crucial in the future. Please keep QUEST, Inc. in mind when considering financial donations in your future.
Today, QUEST offers options for people with disabilities that include specialized occupational training, job placement, employment services, and expanded community integration opportunities. Services include Adult Training Program which includes Community Participation Supports, Home and Community Habilitation, Companion Supports, Small Group Employment, Employment Services, as well as Catering for the Community.
QUEST Employment Services offers not only support to people with disabilities but we are a service to the business community by working to fill the needs of employers. A full complement of services includes: Community Based Assessments,
Identification of Individual Strengths, Assistance finding the right job match or helping to create a job through Customized Employment, Assistance in completing applications and interviewing, On the job training and support, Support to maintain successful employment & Re-training as needed.
Verna Morris, Executive Director, provides the organization with strong leadership and continued success. On behalf of the Board of Directors, I want to thank Verna and her staff for their outstanding dedication and performance.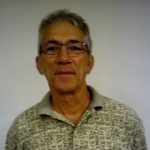 Jeff Edleman retired in 2013 as Senior Director, Business Development, on the Project Next Century initiative from The Hershey Company. He was responsible for the sale of real estate and idle assets, along with a variety of special projects, to effect improvements across Hershey's value chain. He was  responsible for Hershey's real estate sale and acquisition functions and has facilitated more than $1 billion in Hershey acquisitions and divestitures. Edleman holds a bachelor's degree in industrial engineering from Lehigh University and a master's degree in business administration from Shippensburg University. He has served on the board of QUEST for over 25 years.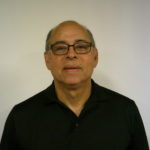 Howard Lee retired from Highmark in April, 2013 after 31 years of varied experience in the Health Insurance Industry. Most recently he held the office of Vice President of Underwriting for Highmark's Health business enterprise wide, overseeing all underwriting activities for the Pittsburgh, Central Pennsylvania and West Virginia Markets. While at Highmark, Howard also served in various roles in the finance, budgets and accounting areas. Prior to his tenure with Highmark he held various Management Accounting positions in Banking (Commonwealth National Bank - 1978 to 1981) and in the Paper Manufacturing industry (Hudson Pulp & Paper Corp. - 1973 to 1978).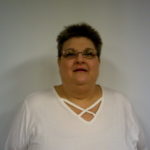 Dawn Shultz has completed three terms on the QUEST board.  She is currently serving as the Secretary of the board. Dawn has been employed by Boscov's Department Store since 1984 and has been in the position of Human Resources Manager since August of 1985. In addition, she taught at the Lebanon Campus of Harrisburg Area Community College in the Continuing Education division from 1990 to 2000. Dawn earned a BS in Business Administration from Shippensburg University and an MA in Human Resources and Labor Relations from Indiana University of PA.  She also participates in activities in her church including playing the hand bells in the senior bell choir, leading children's church and women's retreats as well as serving as the Secretary of the Consistory (the church's governing board).  Dawn and her husband, Kenneth, reside in the city of Lebanon.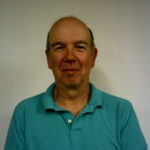 Roger Sands and his family moved to Lebanon from Massachusetts in 1987 to take a position at the VA Medical Center. He retired from the Government in 2007 after a 31-year career. Later, he worked at Gretna Theatre where he was the Director of Development. He and his wife Stephanie live in South Lebanon Twp. and have a son Josh, in Lancaster, a daughter, Cate, in West Chester. and the two most beautiful granddaughters in the world, Emma and Pip.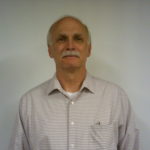 Jerryl Miller Employed at WellSpan Philhaven since 2002 as the Level of Care Director for Family Based Mental Health Services.  Jerryl and his wife Elaine live in Adamstown, PA and enjoy spending time with their six grandchildren.  Jerryl has a BS degree in Horticulture from Iowa State University, an MA degree in Rehabilitation Counseling from the University of Cincinnati and an MBA degree from Lebanon Valley College.  Jerryl and his wife spent 12 years in Latin America prior to moving to Pennsylvania in 1994.  Jerryl enjoys gardening, reading, and spending time with family.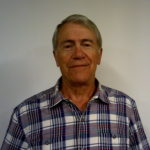 Jim Williams retired in 2012 after 42 years of working in the Bearing and Industrial Power Transmission industries. He has held numerous management positions in Supply Chain, Manufacturing and Product Management. A resident of Lebanon since 2003, Jim enjoys spending time with his wife Terry, playing golf, fly fishing and traveling. Jim has four children; three scattered along the eastern half of the country, one in Utah along with a 2 ½ year old grandson.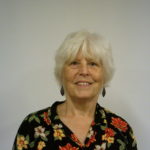 Penny Samuelson is a retired physical therapist. She is active in her church. She and her husband of 42 years have enjoyed raising two children in this community. Her son lives locally while her daughter resides in Oakland, CA.. She encourages lifelong learning starting with a bachelor's degree from  University of Pennsylvania, a Masters in Public Administration from The Pennsylvania State University and her Doctor of Science in Physical Therapy from Rocky Mountain University of Health Professions. She enjoys quilting in her spare time and enjoys spending time with her husband and two dogs.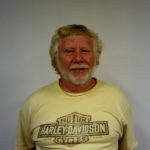 Mark Dutchess and his wife, Dorothy, have lived in the Lebanon Valley since 1977. They have two sons who graduated from the Cornwall-Lebanon school system. Mark and Dorothy have been active in the Lebanon Community including organizations such as the United Way, QUEST, Lebanon Valley Family YMCA, Cornwall Children's Center, Good Samaritan Hospital, Church of the Good Shepherd and CQM Athletics. Mark is an avid motorcycle enthusiast and is frequently leading rides with fellow Harley motorcycle riders to scenic vistas all around the country. Mark began his career at the former Buell/GE/Marsulex companies in Lebanon and recently returned to the area to work as a Senior Proposal Manager for Marsulex Environmental Technologies. Mark has served on the QUEST Board for over fifteen years. I retired from MET in 2018.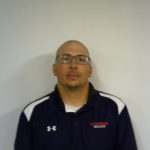 Dan Figueroa has been teaching US Government, Economics, and Constitutional Law at Lebanon High School since the 2003-2004 school year.  Outside of the classroom, Dan has coached soccer on the youth, high school, and collegiate levels.  Currently Dan can most often be found getting into mischief with his wife (Kate), and three children (Tony, Cara, and Annie).
Bob Fortna received his Bachelors of Science in Industrial Engineering from Lehigh University. Working career all 33 years with Hershey Chocolate. Bob has held many engineering and manufacturing positions, including : Plant Manager, Manufacturing Director, and Manufacturing Vice President. Mr. Fortna has been married to his wife Sandra for 49 years. He has two children Ryan a physician and Nikki a school teacher. In addition to QUEST, Bob also serves on the boards of Wellspan Philhaven and Londonderry Village. In his free time, Bob enjoys golf, gardening, travel, and spending quality time with his 4 grandchildren.
Laurie Bowersox is the executive director at HACC, Central Pennsylvania's Community College's Lebanon Campus.  Laurie joined the College in July 2014.  In her community, Laurie member of the Leadership Lebanon Valley Board, a Lebanon Rotarian and a member of the Lebanon Chamber of Commerce Foundation Board.  Bowersox volunteers with Junior Achievement and United Way Day of Caring.  As a campus leader at HACC, Laurie is involved with community outreach, fundraising, academic support and student enrollment. Laurie holds a bachelor of science in Elementary Education and masters in Educational Leadership from York College of Pennsylvania.  When not at work, Laurie enjoys spending time with her family, playing tennis and taking her dog for long walks.
Mary Rita Weller, Ph.D., LSW is an Assistant Professor at Kutztown University in the Department of Social Work.  Mary Rita also serves on the board of Service, Access, and Management, Inc. as the chair of their Program Committee. Previously, Mary Rita oversaw community programs that supported individuals with intellectual disabilities. Since 1997, Mary Rita has been engaged in private practice as a Licensed Social Worker providing support to individuals with disabilities, sexual minorities, couples, and individuals. Her hobbies include gardening, traveling, swimming, and participating in group fitness classes. Serving on QUEST's Board of Directors continues to afford her the opportunity to support individuals with disabilities in the community.