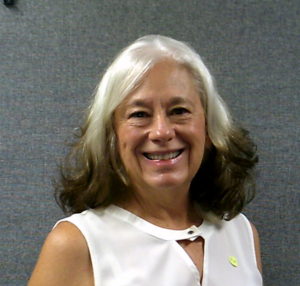 WHY WE DO WHAT WE DO-
If we have learned anything throughout these last few months, it is the importance of coming together, and "the why "we persist when the world is telling us otherwise. Although the world has been, at times, shut down during this year, we are still working hard for our people. Our "WHY" is simple. We choose to care about the people that need us to be their voice and provide ongoing care and support. What we, at QUEST, Inc. recognize is, these individuals have a lot to offer, and as they may be different, they are in a way not easily noticed. They are different because of their innocence, unwavering curiosity, loving spirit, and their ability to the see the world differently.
We have stories of our individuals over the past 60plus years learning self-sufficient daily living skills, working to make a paycheck, enjoying hobbies, contributing to their community, finding employment, making everlasting friends, and in most cases, with the common theme overcoming imaginable obstacles. Each story we get to hear and experience daily. Each one is emotional, heartwarming, eye-opening, and breathtaking and some are truly heartbreaking. Each story represents a life, a family, and a desire to have a chance at a life we may take for granted. It is our responsibility to tell as many of these stories as possible so that you can get to know the people you are so kind enough to help. We see them however as more than stories, though but as individuals who view the world in bright, vivid colors, who see the best in humanity, who refuse to give up, who long to be a part of a society they see while being included.
Having a disability in this world is hard and reaches beyond the individual and into the lives of their loved ones. Parents, siblings, caretakers, friends, coworkers, they all help navigate obstacles that come with having a disability. That is why we all come together to support these exceptional adults in obtaining their goals while giving them the opportunity to learn and be gainfully employed.
Our support, along with yours, gives these unique adults an opportunity to live a full and purposeful life. However without funding many of these people would not have that chance to grow, thrive, and have meaningful day activities. They would not know the feeling of learning to meet their goals while being a part of their community in a safe and engaging environment.
The funds you so generously give to QUEST, Inc. through donations, attending fundraising events and year end contributions provide critical funds for these individuals. You give them purpose, the ability to excel, and be embraced by this world. Your support shows others their importance and gives them a voice. Everyone's journey of growth here at QUEST, Inc. is inspiring, humbling, and heartwarming. We thank you for wanting to make a difference and give back because you understand the need. We will continue to do what we do and tell the stories of our incredible people.
Warmest Regards,
Verna Morris
Executive Director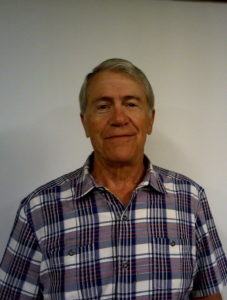 Our fiscal year ended on June 30, 2020. The past year has been a trying year not only for QUEST, the individuals we serve, but for the country as a whole due to the COVID-19 pandemic. For the 9 months ending in March 2020, revenues were 2.2% below budget and expenses were 1.3% below budget. We ended the year on June 30 with revenues 15.6% below budget and expenses 4.2% below budget. Revenues and expenses were negatively impacted by the mid-March stay at home orders issued by the Governor. Our ATF Day Program shut down until mid-July when it resumed at reduced levels. Our Employment Supports, Habilitation, Companion, Janitorial Services and Lawn Care continued but at reduced levels. At the same time, we experienced some unusual expenses for PPE supplies to ensure we were in compliance with health mandates.
The continuing pandemic makes the outlook for 2020-2021 fiscal year cloudy at best. Funding will continue to be negatively impacted. Some of the individuals we serve will continue to stay at home until the health situation improves. Funding from grants and private donors will become even more crucial in the coming 12 months. Please keep QUEST in mind when considering financial donations. Giving Tuesday is coming up in the fall and is a fine time to support the organization.
QUEST offers options for individuals with disabilities that include specialized occupational training, job placement, employment services, and expanded community integration opportunities. Services include Adult Training Program, Employment Services, Home and Community Habilitation, Janitorial Services, Lawn Care Services as well as Catering.
QUEST Employment Services offers not only support to people with disabilities but we are a service to the business community by working to fill the needs of employers. A full complement of services includes: Community Based Assessments, Identification of Individual Strengths, Assistance finding the right job match or helping to create a job through Customized Employment, Assistance in completing applications and interviewing, On-the-job training and support, Support to maintain successful employment & Re-training as needed. Our Employment Division assisted 15 people in obtaining a new job this year with additional support to over 20 people in maintaining their jobs.
Verna Morris, Executive Director, provides the organization with strong leadership and continued success. On behalf of the Board of Directors, I want to thank Verna and her staff for their outstanding dedication and performance, especially in guiding the organization over the past few months during the pandemic crisis.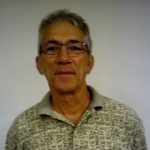 Jeff Edleman retired in 2012 as Senior Director, Business Development from The Hershey Company. He holds a bachelor's degree in industrial engineering from Lehigh University and an MBA from Shippensburg University. Jeff and wife, Ginny split their time between PA and FL, having children & grandchildren in both states, a combined, 5 children and 13 grandchildren. Jeff has served on the board of QUEST for over 30 years.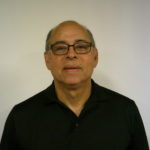 Howard Lee retired from Highmark in April, 2013 after 31 years of varied experience in the Health Insurance Industry. Most recently he held the office of Vice President of Underwriting for Highmark's Health business enterprise wide, overseeing all underwriting activities for the Pittsburgh, Central Pennsylvania and West Virginia Markets. While at Highmark, Howard also served in various roles in the finance, budgets and accounting areas. Prior to his tenure with Highmark he held various Management Accounting positions in Banking (Commonwealth National Bank - 1978 to 1981) and in the Paper Manufacturing industry (Hudson Pulp & Paper Corp. - 1973 to 1978).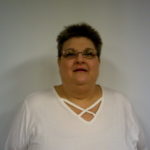 Dawn Shultz is currently serving as the Secretary of the board.  Dawn has been employed by Boscov's Department Store since 1984 and has been in the position of Human Resources Manager since August of 1985. In addition, she taught at the Lebanon Campus of Harrisburg Area Community College in the Continuing Education division from 1990 to 2000. Dawn earned a BS in Business Administration from Shippensburg University and an MA in Human Resources and Labor Relations from Indiana University of PA.  Dawn and her husband, Kenneth, reside in the city of Lebanon.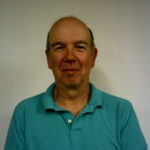 Roger Sands and his family moved to Lebanon from Massachusetts in 1987 to take a position at the VA Medical Center. He retired from the Government in 2007 after a 31-year career. Later, he worked at Gretna Theatre where he was the Director of Development. He and his wife Stephanie live in South Lebanon Twp. and have a son Josh, in Lancaster, a daughter, Cate, in West Chester. and the two most beautiful granddaughters in the world, Emma and Pip.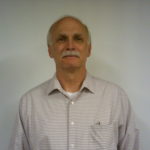 Jerryl Miller Employed at WellSpan Philhaven since 2002 as the Level of Care Director for Family Based Mental Health Services.  Jerryl and his wife Elaine live in Adamstown, PA and enjoy spending time with their six grandchildren.  Jerryl has a BS degree in Horticulture from Iowa State University, an MA degree in Rehabilitation Counseling from the University of Cincinnati and an MBA degree from Lebanon Valley College.  Jerryl and his wife spent 12 years in Latin America prior to moving to Pennsylvania in 1994.  Jerryl enjoys gardening, reading, and spending time with family.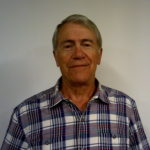 Jim Williams retired in 2012 after 42 years of working in the Bearing and Industrial Power Transmission industries. He has held numerous management positions in Supply Chain, Manufacturing and Product Management. A resident of Lebanon since 2003, Jim enjoys spending time with his wife Terry, playing golf, fly fishing and traveling. Jim has four children; three scattered along the eastern half of the country and one in Utah. He is also blessed with 3 wonderful grandchildren.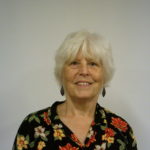 Penny Samuelson is a retired physical therapist. She and her husband of 43 years have enjoyed raising two children and living in this community. Her son lives locally, working for the utility company and is an avid farmer. Her daughter lives in Oakland California. In her retirement she enjoys gardening, quilting and staying active. She can frequently be seen walking her brown Chesapeake Bay retriever or relaxing at home with her more sedate Bulldog.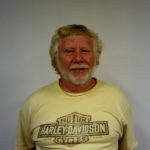 Mark Dutchess and his wife, Dorothy, have lived in the Lebanon Valley since 1977. They have two sons who graduated from the Cornwall-Lebanon school system. Mark and Dorothy have been active in the Lebanon Community including organizations such as the United Way, QUEST, Lebanon Valley Family YMCA, Cornwall Children's Center, Good Samaritan Hospital, Support Connections Lebanon County (SCLC), Church of the Good Shepherd and CQM Athletics. Mark is an avid motorcycle enthusiast and is frequently leading rides with fellow Harley motorcycle riders to scenic vistas all around the country. Mark began his professional career at the former Buell/GE/Marsulex companies in Lebanon and retired in 2018 to enjoy and spend time with his two lovely grandchildren.  Mark has served on the QUEST Board for over twenty years.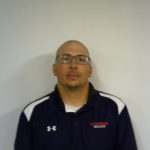 Dan Figueroa has been teaching US Government, Economics, and Constitutional Law at Lebanon High School since the 2003-2004 school year.  Outside of the classroom, Dan has coached soccer on the youth, high school, and collegiate levels.  Currently Dan can most often be found getting into mischief with his wife (Kate), and three children (Tony, Cara, and Annie).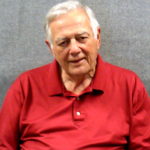 Jim Faren was born and raised in Torrance, CA. He married the former Harriet A. Troutman on October 1, 1966. He graduated from the University of California at Long Beach with a B.S. degree in Finance in 1970. Jim served in the United States Army from 1965 to 1967. He was a practicing Certified Public Accountant from 1975 to 2010.  He retired as a senior partner, owner and manager of Faren Garcia & Garman, PC in Lebanon, PA in May of 2010. He was also a Professional Partner with Raymond James & Associates from 2000 to 2011 and an Investment Advisor Representative from Cantella & Company from 2011 to 2012. He has served on the City of Lebanon Planning Commission from 2004 and was appointed Chairman in March 2018 and serve in that position currently. He is a current member of the American Institute of Certified Public Accountants and a past member of the Pennsylvania Institute of Certified Public Accountants. Jim joined the Board in October 2019.